Entering the season of giving.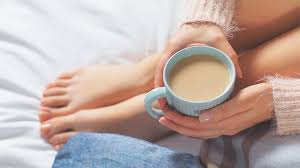 As I sit drinking my coffee this morning, I heard the geese flying overhead, I love that sound. It brings back memories of when I was young, and summer would be coming to an end, we would see the geese fly over, and my mother would say, "fall is coming soon".   Fall has always been my favorite season. It brings changes to the trees, with the many fall colors, the crispness in the air, and the beginning of the holiday seasons.
Each year as the holidays approach, I always start the season by saying, I want to give back, or serve in some capacity, whether it be feeding the homeless, or helping a family in need. Each year flies by and before you know it, the season is over, and I didn't find the time.   Last year our company decided to give back to our community, by picking two families during Thanksgiving and Christmas, to bless. We provided full meals and presents. Our whole office enjoyed the act of giving, and it gave us such joy to bless someone.
As the new holiday season approaches, and we start compiling a list of wants for Christmas, I encourage or shall I say, challenge you to take time this holiday season to do something special, volunteer to serve, or pick a family that is having a hard time and bless them. I promise you it will bless you, to be apart of something special, it gives the holidays new meaning. Incorporate your children into this act as well; it helps children to think of ways to help others.   Kids love participating in ways to help people, what better way to teach our children how to be selfless and to think of others. It teaches them kindness, love, and acceptance.
This is my challenge for you this holiday season!
Cheers,
Jenny