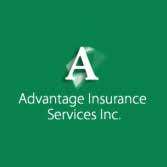 Sky Insurance Brokers is pleased to announce it has completed the acquisition of Advantage Insurance Services Inc in Chico, California. Advantage Insurance Solutions was founded in 1984 by Dick and Trish Nelson in San Diego, and they relocated the corporate office to the greater Chico area in 1994. In 2005 the agency was purchased by David Dalton, who ran it with great success to the current date. They have a rich history of serving the community and building great relationships with their clients. Sky Insurance brokers will assume their physical office as part of the acquisition. Sky Insurance will also be welcoming the entire Advantage team that will make the transition into the Sky family and allows a smooth transition for the client base.
"We are excited to welcome the Advantage insurance clients to the Sky family. Our goal is to enhance their product offerings and experience with the agency. This move will serve all of our clients in the greater Chico – Paradise area positively. They have built an incredible agency, and we are honored to carry on the great legacy that David has created. We look forward to having them experience the Sky advantage."
-Erik Sjolie, Principal
The move allows Sky Insurance Brokers to improve its greater Chico – Paradise region footprint. Sky Insurance Brokers will continue to enhance its client experience as it grows and serves the community.