We are pleased to announce that Sky Insurance Brokers finished in the top 20 for production in the Grange Insurance Association for all agencies in the country for 2020.
Last year proved to be a unique year by all standards. We are so proud of our team and what they could accomplish with all the adversity they faced. They continued to push through and make sure that we were delivering our promise to protect our clients. We are very thankful for our clients and the community's trust in protecting their most important assets. Sky Insurance Brokers is committed to helping as many people and businesses as we are able. We are honored to have Grange Insurance Association as one of our preferred carriers and options to assist our clients.
They are an excellent company and share the same values as Sky Insurance Brokers. To take care of the clients and provide an exceptional experience.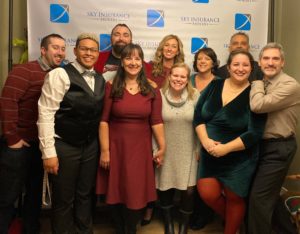 We look forward to carrying this momentum into 2021 and expanding on our ability to serve the community. Thank you, Grange Insurance Association, for the recognition.
A little background on Grange Insurance Association as a company:
Founded in 1894 and headquartered in Seattle, Washington, Grange Insurance Association is a financially strong and growing regional mutual property-casualty company operating in California, Colorado, Idaho, Oregon, Washington, and Wyoming. We customize coverage, products, and solutions to best serve our agents and policyholders, supporting them with personal attention and the highest levels of honesty and integrity. As a mutual company, Grange Insurance Association can't be bought or sold, so we are fully committed to the needs of our members.